A missing actress, a deserted theatre and whispers of a secret conspiracy dating back centuries.
Renowned actress Rita Vasconcellos is missing, vanished in the middle of an acclaimed run of performances at the Palm Street Theatre. Where has she gone? What does she know? Will the understudy finally get a chance to perform?
Get your favourite people together to solve a gripping and intriguing mystery, all from the comfort of home. You and your team can be in different houses, cities or even countries! 100% safe, engaging and fun.
If you're cunning enough you may be able to solve the mystery of Rita's disappearance and escape the theatre before it's too late!
BUY NOW PLAY ANYTIME: Special Introductory Price! £29.99 £19.99!
---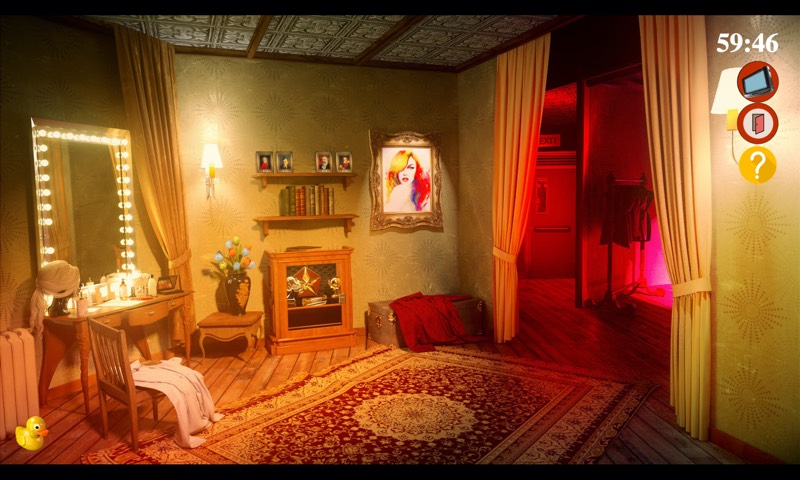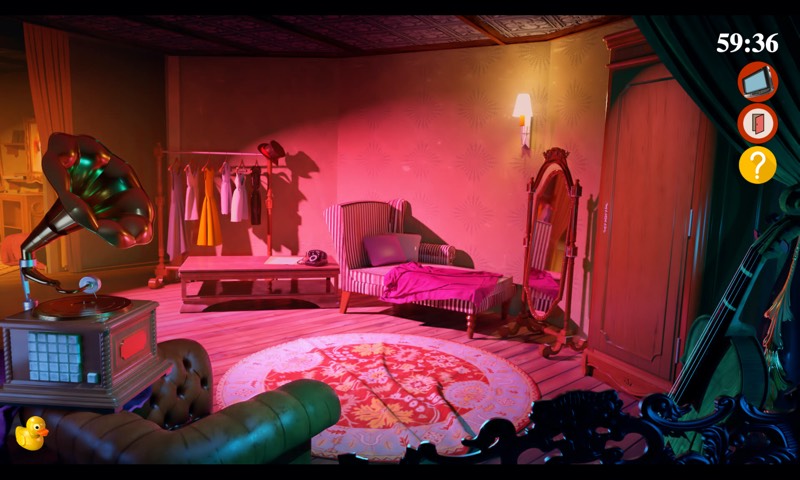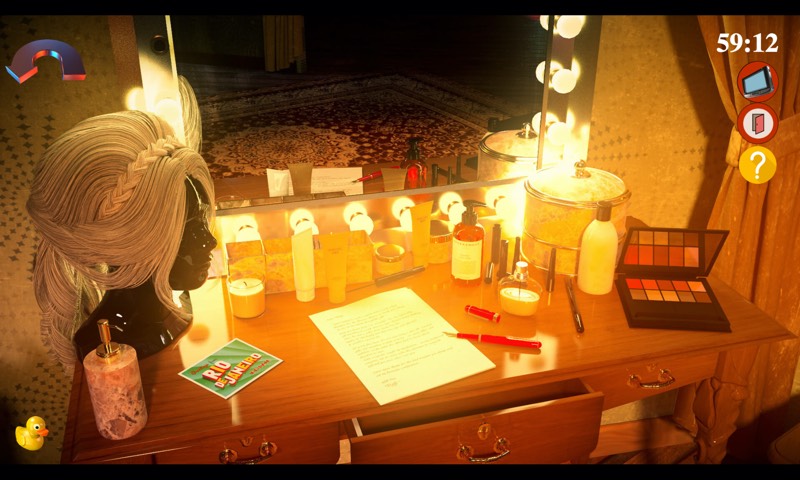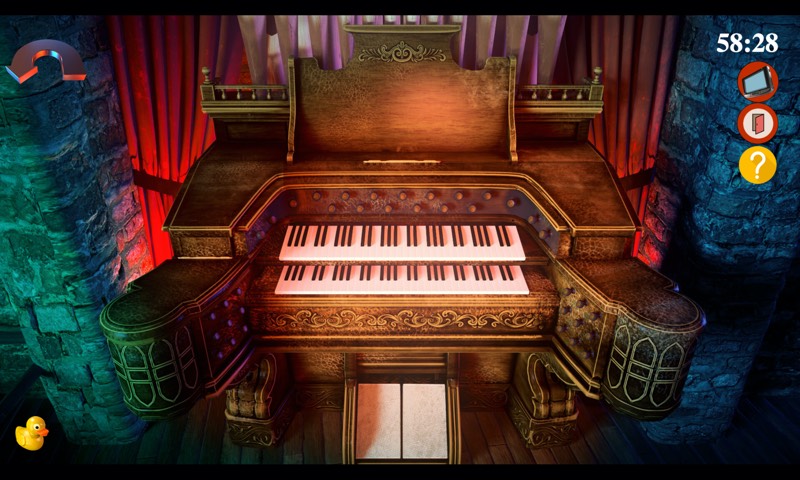 ---
How to play
---
Rita's Cult Following is an online escape room to play with your friends. You must work together as a team to crack clues, solve puzzles and piece together the story of Rita's disappearance!
Please note: You need to have at least three connected devices to complete the game. There are some tasks that cannot be completed with fewer connected devices.
One of your team should arrange a call via Zoom/Google Meet/Discord/Telephone to communicate. You can play anytime, including right now! What are you waiting for?
More information can be found in our Frequently Asked Questions.
---
Testimonials
---
"We've done dozens of online escape rooms but we were blown away by Rita's Cult Following. It's a online escape room but it has the feeling of a real-life game - there's a lot of detail in the beautifully rendered visuals. The puzzles themselves are a lot of fun and require teamwork to solve, and there were some very funny moments during our game! 10/10, we're avidly waiting for the sequel :) " - M&K.
---
I highly recommend Rita's Cult Following! Even though my friends and I were time zones away, it felt like we were suddenly together in the same room. And being dropped in a mysterious place, exploring it together as a team in a race against time to solve the puzzles and achieve our mission - we hadn't been able to have such fun together in a long time. I'm really grateful to Dave Escape Rooms for that experience! It was so welcome and sorely needed. - S
---
I loved the balance of different skills needed to successfully escape the room. Whether you're better at puzzles, logic challenges, word play or finding hidden objects; there's a way for you to get involved and help your team to escape! - S
---
We played Rita's Cult Following and were really impressed not only with the puzzles themselves but also the high quality of the graphics and overall atmosphere. Clearly a lot of time and effort had gone into both. The three of us are pretty experienced game players / escape artists and we did escape but not without some challenge. The level of difficulty is pitched about right and most of all it was fun! Thanks Dave. - T
BUY NOW PLAY ANYTIME: Special Introductory Price! £29.99 £19.99!